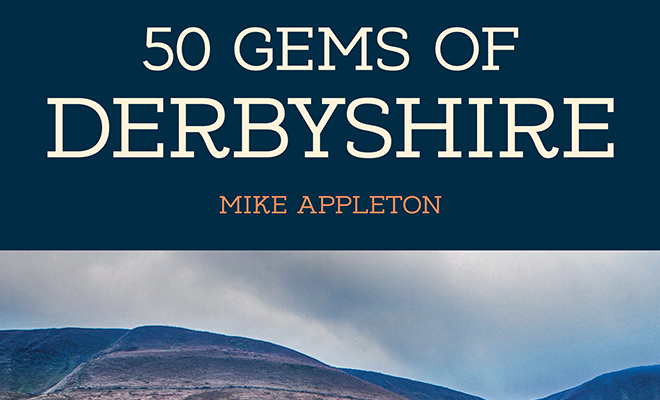 50 Gems Of Derbyshire
|
Delighted to be able to show you all the cover of my new book – 50 Gems of Derbyshire.
It will be launched in mid May – and is available to pre-order from my store too.
It features 50 of the best places to visit in the Peak District and beyond. Some will be familiar, others not so… whatever your knowledge of this fantastic area I guarantee you'll learn something new that will make your visit more rewarding.
The Blurb: "Famous for being the home of the Peak District National Park (three-quarters of its 550 square miles lies within the county), Derbyshire is filled with natural appeal.
"From the historic city of Derby to picturesque villages nestled in unspoiled countryside, this book takes the reader on a fascinating journey through bustling market towns, vast landscapes and special places of historic interest.
"Spectacular upland views, castles, museums and scenes of bucolic beauty attract millions of visitors every year, and all are included here in a lovingly painted picture of Derbyshire today.
"In 50 Gems of Derbyshire, author Mike Appleton explores the places that make this county special."
50 Gems Of Derbyshire
Paperback

: 96 pages

Size

: 234 x 165mm

Pictures

: 100, full colour throughout

Publisher

: Amberley Publishing

Publication Date

: May 2018

Price

: £14.99