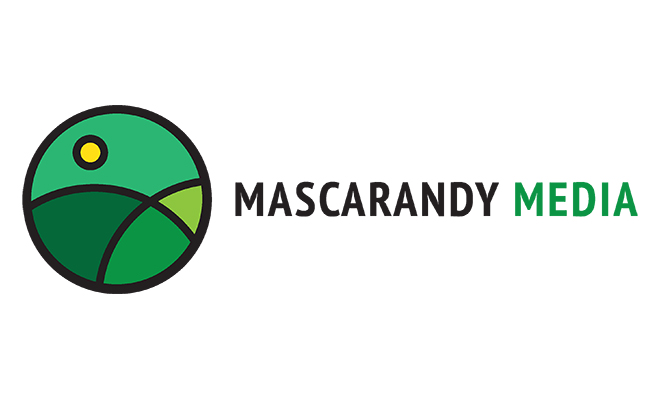 Mascarandy: A Fresh New Look
|
Mascarandy Media has a fresh new look.
With the scope of our work changing to include more content on the outdoors and nature, we commissioned Gareth Wright Design to design us a new logo with that in mind.
We wanted it to be fresh, whilst displaying a new horizon and outlook for us – whilst retaining the original Mascarandy brand.
So here it is, welcome to the new look Mascarandy Media.
"The logo is designed to be noticeable at a glance, bright and reflect Mike's attitude to the countryside," Gareth at Gareth Wright Design said. "I have known Mike at Mascarandy for quite a few years now and when he asked me to design his new business logo I knew I wanted to design something that was perfect for him.
"The logo is very personal towards him and shows his love of the countryside, and his work, in an abstract but simple and eye-catching way."
Mike added: "I'm really pleased with the new look and I'm delighted that Gareth was able to work with us.
"The logo is part of a series of new and exciting projects at Mascarandy – without detracting from our core values of producing quality content in the sporting and 'nature' arenas.
"It sums up my outlook; seeking new horizons and ways of doing things and I'm really looking forward to the future.
"If you'd like to get in touch and find out what we can do for your business then drop us a line."
Mascarandy: Next Up
The next book off the shelves here will be 25 Great Walkers Pubs of the Yorkshire Dales.
It is due to be released in May and will chart twenty-five of the best pubs in the Yorkshire Dales and find out why they have become favourites for so many over the years.
Discover the Inn that was frequented by playwright JB Priestley and still holds a traditional land-letting auction each year; the one that used to be the site of local trials and find the original Woolpack … that serves beer in a very special way!
Visit pubs that are tap houses, house waterfalls, display quirky signs, have impressive features, produce great food, play great music and so much more!
For further information, drop us a line here.