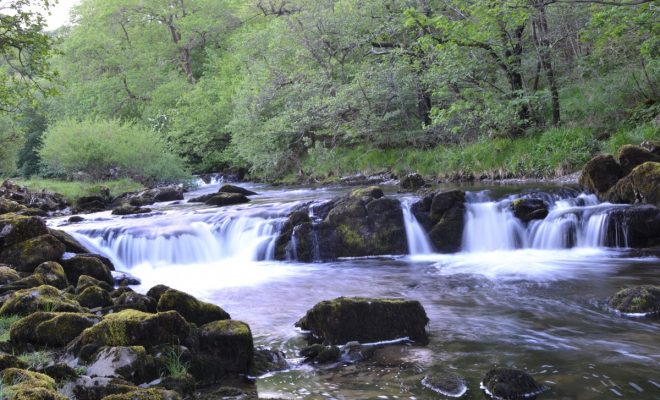 9-5 + Microadventure = 5-9
|
A busy 9-5 type of life – and more hours besides – needs an outlet to refresh the senses.
Struggling to get any kind of proper time off I opted to flip my day around and settle on a 5-9 adventure – or microadventure as they are more popularly known these days.
Little planning was necessary, although I always seem to overplan and overthink, just a pack with my camera in and some walking clothes.
Then, I was on my way up the M6 to try and fit in a blast around the Dales and possibly the chance to photograph an amazing sunset.
Meeting up with Johnny Hartnell from Inglesport we opted on a circular 'see what happens' route, with a pint at the end. We had a vague plan; avoid getting wet, stretch the legs and be back before it went dark. No need for a map, just some water, little conversation and hope for the best.
Our route went something like thus. Head towards the Youth Hostel, check out a limekiln, join a little seen river that flows into Ingleton, climb up to the stepping stones near Beezley and then come back via Ingleton Quarry and up towards Crina Bottom.
Only a few miles but good fun…
It also took in mole traps, watching wild deer, photographing a lone tree and then some iphone caving down Skirwith Cave due to the lack of torches on our person.
From there, snap a superb sunset, talk about sheep carcasses, explore a geocache in Storrs Cave and finally enjoy a nice refreshing pint in the Wheatsheaf.
Superb – and it goes to show that 9-5 needn't be a bad thing… if you have a 5-9 ready and waiting.
Below are some of the unedited pics from the bimble. The purple river is a particular favourite but the iphone pic of the column inside Skirwith is a joy to behold.
The Dales is full of microadventures and you can find out more by reading 50 Gems of the Yorkshire Dales and Yorkshire's Three Peaks – The Inside Story of the Dales.
Both are available in the shop – and for a limited time only if you type mascar15 at checkout then you can get 15 per cent off everything there.
The money comes to 'Mascarandy' too and that means I can write more books on this great area in the future!