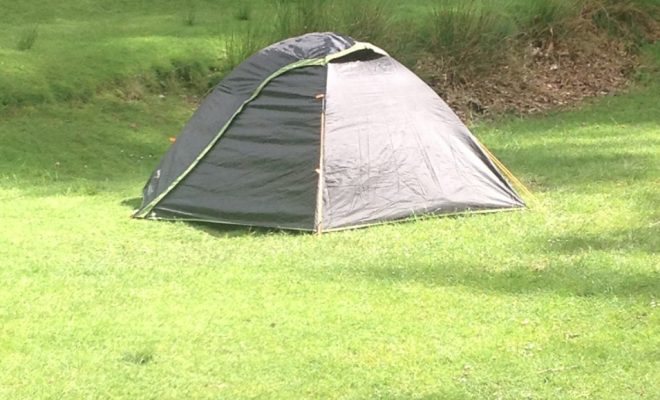 Camping Kit
|
My recent trip into the hills saw me use three pieces of camping equipment for the first time.
After a great but uncomfortable bivvy back in March I opted for a Vango Trek Standard sleeping mat alongside a Sawyer Mini Filter so I wouldn't have to carry as much water.
I also camped in a Vango Atlas 200 as well.
The VANGO TREK STANDARD is self-inflating and offers great protection against the ground. It takes around 15 minutes to inflate, but I left mine for the afternoon when I first used it to make sure it was properly unfolded and inflated. It's pretty light (860g) too making it ideal for backpacking on a budget.
Alongside my Vango Ultralite 600 it did a decent job of keeping the cold out, but to be fair this was Buttermere, in June. It would have been a godsend on that cold night in my Hunka in the Dales.
It's just a shame it's bright red though.
I've been looking at water filters for many years after carrying two Sigg litre bottles up Ben Nevis, alongside a full plastic bottle and an overflowing Platypus bladder. It was hard work up the peak, especially as I decided to break new boots in as well. Yes, I was that stupid.
I'd seen the SAWYER MINI FILTER advertised by Terry Abraham – they are one of his sponsors – and thought I'd give it a go. You can see the cheesy pic of me below with said filter testing it on the way up Haystacks.
As its name suggests, it's a small filter (65g) which attaches to a pouch. You fill the pouch with water and suck, squeeze or pour it out of the filter. Simply find a mountain stream, or water that is at least moving, fill and sup.
Obviously, a stream up in the hills will have cleaner water than most…
The filter has a 0.1 micron hollow fibre membrane. It lasts for 100,000 gallons too apparently and can even be attached to other bottles instead of the pouch.
The water I took from the stream tasted great and to be honest I probably would have drunk it without using the filter. But to be sure I used it – especially as there are a lot of sheep about. It was clean, quick to use and the back washing process to clean is pretty simple. It's a great piece of kit.
Finally, the last new piece of gear I had was the VANGO ATLAS 200 – a nice little birthday present!
It is designed for two people but with sleeping mats and bags, big backpacks and boots etc I have no idea how that would work and be practical – especially if you couldn't get outside because of the weather.
It would certainly be cosy.
For one person it is ideal – but if there are two of you a triangular piece of groundsheet, on each side, between the inner and flysheet is ideal for boots and things like that.
It's heavy though at 3.25kg – but I'm sure you wouldn't feel that if it was packed correctly across your backpack.
As you can see from the pic, it has an unusual shape – more dome like – and perhaps more sturdy as a result under wind. It took a fair while to put up – as it was my first time – and the shape meant I wasn't ever sure whether it was up correctly or not. It certainly kept the weather out though with no condensation inside.
It has plenty of ventilation too. In the 'roof' there are two adjustable ports to allow air into the tent and mesh at the top half of the 'doors' either side.
There's plenty of guide ropes, hooks, loops and velcro in and out to make sure it stays attached to the ground; and to make sure the flysheet stays in contact with the tent itself.
And there's four pockets – two 'north and south' of where you're sleeping as well as one in each opposite corner – for your bits and bobs.
The pegs supplied were pretty poor though so I got some back ups and they did the trick. There also aren't enough to go round but don't let that put you off this tent if  you see one online.
Vango says it is discontinued now but I'm sure Amazon and places like that will have a few.
It's likely I'll use this tent on my Mountain Leader training course so I'll be able to give you more of a detailed review once I've carted it about for a few days.
If anyone wants me to test their gear then please get in touch – I'm particularly interested in walking boots that provide innovative cushion support for feet and good quality stoves.