Yorkshire Dales Society / TGO
|
Below is the Yorkshire Dales Society's review of Yorkshire's Three Peaks – The Inside Story of the Dales.
They say it gives 'a very useful insight into the current position of life and work for those who live in the area today and is a welcome addition to add to our knowledge of a special area of the Dales'.
It is a great review.
Whilst I can't comment on Chris Wright's view of the book binding – that's up to Amberley – one thing I would say is he raises an interesting point in the Settle-Carlisle line and Bus Services.
I do talk about transport in the final chapter of the Book and the number of times trains and buses are referenced are frequent. I certainly didn't think I avoided the issue but yes, perhaps I could have gone into more depth.
I will be revisiting that on this site shortly!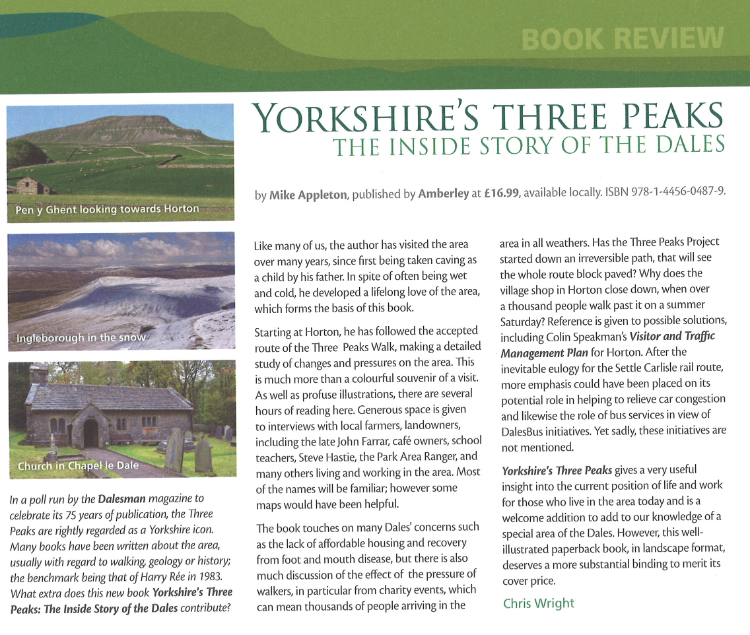 The Great Outdoor's (TGO's) review: