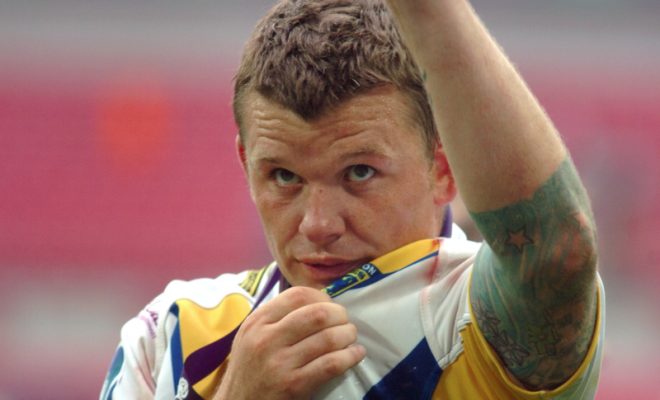 Gifts For Rugby League Fans
|
Wondering what to get the rugby league fan in your life for Christmas? Then we may have the perfect gift ideas for you!
Off The Cuff: The Lee Briers Story: tells the story of one of Warrington's – and Rugby League's – true greats.
In his own words, he charts his meteoric rise from mayhem causing kid on the streets of St Helens around Knowsley Road to lifting the Challenge Cup at Wembley. He talks about his debut with his boyhood club and how he was shirked in the 1997 Cup Final, his move to Warrington, why he feels he didn't play for Great Britain, and the charge of the Wolves.
There's affection too as he remembers the people that have helped him grow up, his brother and family as well as the coaches, the players, the long nights out, the beers and the irrepressible skill that has kept him top of the sport for so long.
Find out why he talks to referees, how he thinks the game should develop and why the future of Rugby League is squarely in the hands of everyone who loves it. It's a no holds-barred look at a true sporting great.
Kel Coslett: A Welsh Saint: is the story of a no nonsense bloke who still can't believe his luck!
To the fans and historians of St.Helens R.F.C., Coslett is remembered as the Club's highest ever points scorer, one of its finest captains, and a gentleman who continues to act as an ambassador to this day.
From the early days of a childhood in the industrial valleys of South Wales, through his success in Rugby Union with the giants of Llanelli and Aberavon, to the night when he came home to find two men at his mother's kitchen table with an offer that would change his life forever as a player and a coach.
But there are lows as well as highs – serious injury threatening his career, fallings out with the 'men in suits', and the constant pressure to perform. It's not all work, work, work of course, and there are plenty of recollections – however hazy – of the lighter side of being a professional sportsman. All this is told with the modest understatement that has made Coslett so popular within the game.
Both books are now available in the Mascarandy Online Store – and are in stock (unlike some other online retailers!)
For a limited time only both are cheaper than Amazon too – and we offer free shipping to UK addresses.
And, until December 13 you can get 10 per cent off in the store by using the code xmas10 at the checkout!