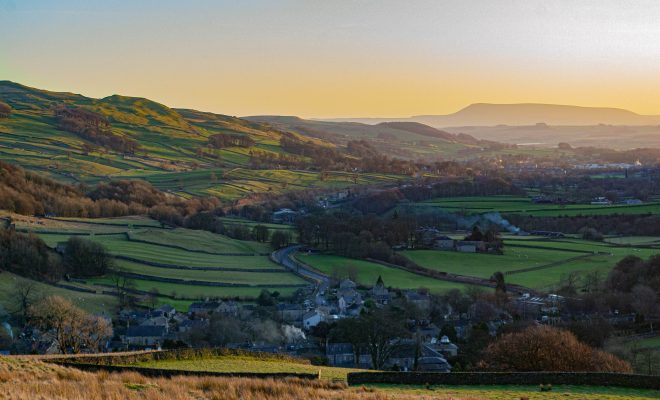 When is a secret not a secret…?
|
Keeping something secret or concealed is exceedingly difficult in the modern world.
A snippet of information on social media can go around the world virally in seconds, whilst advances in science mean we know more about the planet we live on than ever before.
There are so many books on the Dales which delve into its past – both archeologically and geographically – that there seems little else to discover. I have already penned three books on the national park that uncover its gems and look at its socio-economic recipe.
Thing is, if you keep looking at something, or take a different stance, a new way always reveals itself. Historians are still discovering how people lived in this area every day; cavers are pushing the boundaries of their discoveries to reveal new entrances, whilst farmers are changing the way they work to adapt to the landscape and the issues we face through population increase and climate change.
That change, the circle of life and always wondering what lies around the corner – I'm a caver so forgive the pure optimism of my exploration – allowed me to uncover more secrets of an area I thought I knew pretty well.
In writing Secret Yorkshire Dales, I spoke to people who are managing the land differently, explored quarries that were once plundered now being overtaken by nature, and met entrepreneurs adapting to new opportunities presented by traditional methods.
Then, there were pubs of yesteryear retaining their stories for future generations, modern-day mining enthusiasts protecting the past and notable folk still having an impact on the Dales whilst old thoroughfares, indelibly marked into the landscape they were designed to take people across, are still giving passage to wayfarers.
My journey brought me up close with fables and folk tales passed through families – in contrast with the 'new ways' – as well as new areas of the national park, opened up in 2016, just waiting to be discovered.
It was a real revelation to pen and I made friends for life… who then prompted me to consider a magnitude of different projects…
So what are my favourite 'secrets'?
First up had to be my interview with now chair of the Yorkshire Dales National Park Neil Heseltine. At Hill Top Farm, with partner Leigh, they farm in a different way, in harmony with the landscape and without heavy inputs. Neil reduced his sheep flock to increase his quality of life and his story is eye-opening… and probably an indicator of what is to come over the next few years in upland farming.
Second was John Cordingley's description of more than 30 years of exploration in the underground river of Malham Cove. He's no ordinary explorer. Humble to the extreme, he has dedicated half a lifetime's work to discovering the massive cave system that must lie behind Malham Cove. His description of the differing water sources is simply a mind-bending revelation.
Next up is my fascination of the macabre preparation for nuclear war in this country. I visited all the sites of the Royal Observer Corps Monitoring Posts in the Dales – and those just outside the border – and one of then, at Dent Station, still exists. Such an incredible view … and then you wonder what the thoughts of the volunteers it continued would have been if the bomb dropped. Frightening.
Going fourth… or forth… The Dales has a fascinating network of old drovers and packhorse tracks that link villages to important trading areas and other areas in the country. The area also has a Roman influence, with Cam Road stretching to Bainbridge, its fort and beyond. My favourite is the Craven Way – the old packhorse route that connected Dentdale to Ingleton and other routes.
It climbs steadily to Wold End before you reach Great Wold – a ridge of firm limestone which has also been noted as Craven's Wath or Little Craven Wald. On this track is Horse Well, which indicates it was a path used by horses, and a number of springs. There are fossils in tracks at Duncan Sike Foot, small caves and refreshing springs. Further towards Whernside, Dent Head Viaduct comes into view as the descent is made to Ribblehead – and you can see all the famous three peaks in one vista.
And finally… Visiting my favourite brewery to watch my favourite ale being brewed you say? It's a hard job! Dent Brewery may be small, but it packs a real punch. Its fermenters can produce up to 1,800 litres (that's more than 3,150 pints) per brew per day and run five times a week in summer. Bottling is done off-site, although they have hand-filled for special orders, while all beers are conditioned in the cask, rather than in tanks!
Secret Yorkshire Dales is available now.
---
Thank You!
Thank you to the many people who have kindly "bought me a coffee" to keep on writing. If you enjoy my writing, podcasts and photography, then please feel free to drop me a donation to keep the site going … and free!