Marvellous Maps
|
Marvellous Maps' Great British Adventure dropped on my doorstep recently.
As a map addict I love pouring over these things and obviously have a ton of OS maps in a box under my bed.
I've gone through countless Yorkshire Dales OS maps on my travels and even the active maps – designed to be used in harsh conditions – are showing signs of wear.
I've also tried Harvey maps, BMC's mountain maps and a route guide to Everest base camp when I was thinking of bigger things.
Strumpshaw, Singleton and Giggleswick's maps are hardly designed to be used on the hill – as a route finder they're pretty much pointless – but that's the point. This epically, well-researched sheet, is packed with information about adventure across the country giving lots of scrumptious ideas for itchy feet!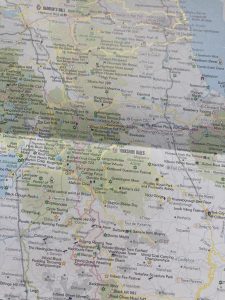 Yes, it would be way too easy to say it's bit of a gimmick; I guess it is in a way, but it's absolutely stuffed full of ideas for adventure all over this Isle.
The map is a hubris nudger and would be great for kids looking to find out more about the UK.
Plus, there's a stack of information about how to get out, who to talk to, how to tick off some of your bucket and ultimately, get you out of the house. It's a book in map form.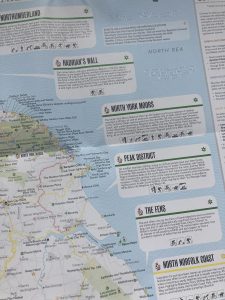 Impressively, it's also packed with stats and places to write notes, and above all it's bloody tough – it will survive plenty of knees and brews (there's a place for them too… honestly). It will prompt folk to look beyond the honeypots.
£14.99 is pretty pricey for a map these days, especially when the likes of Dash4It offer lots of discounts, but there's plenty of opportunities to create a bundle of various other versions on Marvellous Maps website, grabbing five of your favourites for £49.99.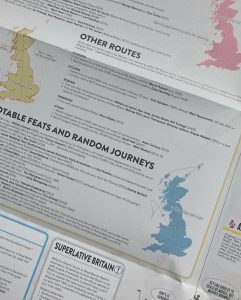 I also have the Craftily Conjured Great British Folklore and Superstition Map too.
Give them a go… especially if you have kids and have a gift to buy.
Better than socks.