Bars, Bunkers, Brews & Bargains!
|
Three great trips to report this week as I got the opportunity to tick off another two Cheshire Gems and visit the Yorkshire Dales to begin what I hope will be a long partnership.
50 Gems of Cheshire is due out at the end of April next year.
Stalybridge Buffet Bar
The first was Stalybridge Buffet Bar which dates back to 1885, one of the very few remaining Victorian station buffet bars. This was one on the list a long time ago, via a recommendation and it didn't disappoint.
The bar itself is decorated, no … more festooned in old signs, memorabilia, historic artefacts from the railway … but it's tastefully done. And the selection of beers etc on sale is superb, as is the food. Away from the bar there is a more formal dining area too, but not too stuffy that you would feel out of place nipping in and having a quick bite.
It really is not to be missed and worth the special trip for sure.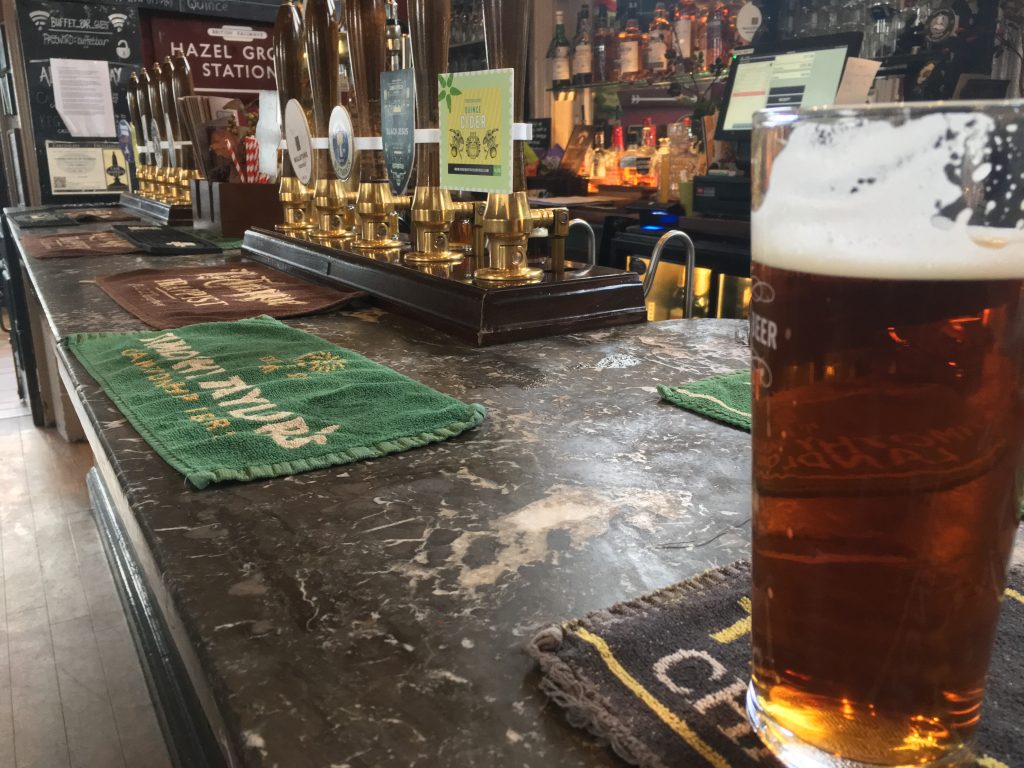 Hack Green
My second visit on '50 Gems' was to Hack Green Nuclear Bunker. I'd been in touch with the curator Lucy Siebert for a while and finally landed on a date that suited us both. When I arrived (this place is certainly secret as my sat nav had a nightmare) Lucy was taking a tour so I pretty much had the run of the bunker to myself.
All I can say – as I don't want to spoil the chapter in the book and your visit – is that it brings home the planning and preparation for what would have happened after a nuclear attack. It's non-political, very informative, stark and bloody frightening in places too.
It opened my eyes on any preconceptions I might have had … you just have to go and take a look.
Some of the equipment may look outdated but it's still operational as well. Sobering … although it's not hooked up to the national network as times have moved on of course.
We hope?
Brew With A View
Finally, in-between these visits I made my way to my happy place – Gaping Gill in the Yorkshire Dales. This is a well known pothole in the Dales and many a visitor has gone passed it, and looked into its depths, when trudging up Ingleborough.
In fact, you can get winched down it on two separate occasions in the year – Spring and Summer Bank Holiday.
I've always picked my time to head up through Trow Gill and beyond as a result and a misty afternoon was the ideal time to do so. I saw one person on the way up and no one on the way down as I came back into Clapham as the night drew in.
It gives me time to think; up in that expanse, and listen to Fell Beck as it makes its way down the hole.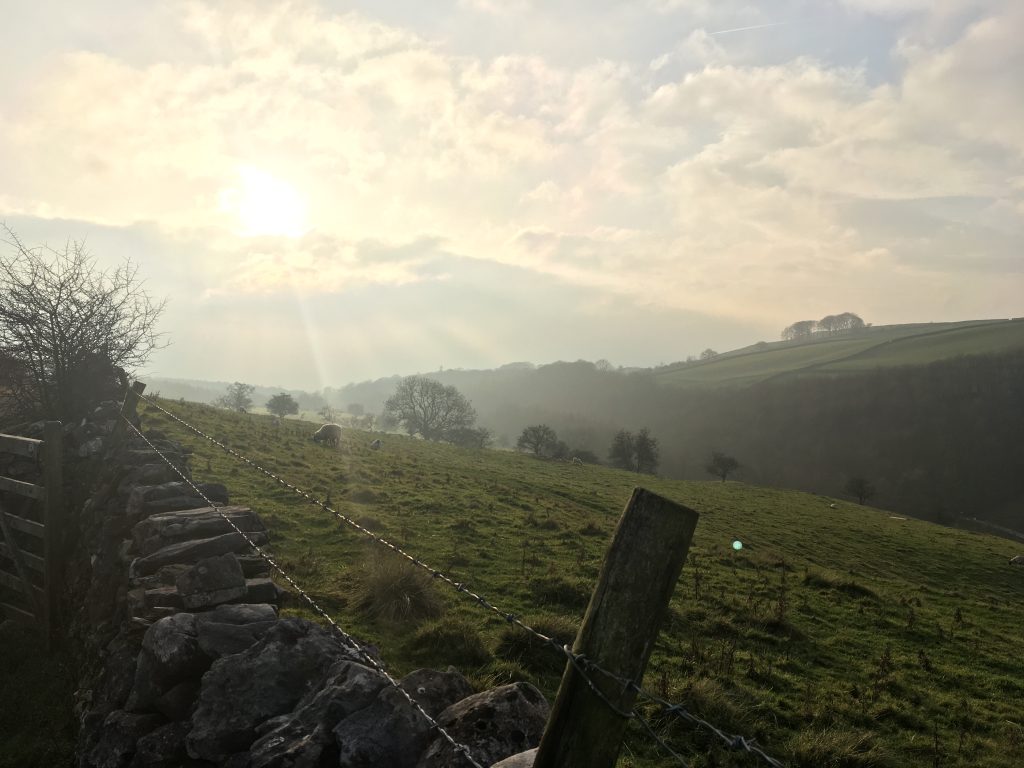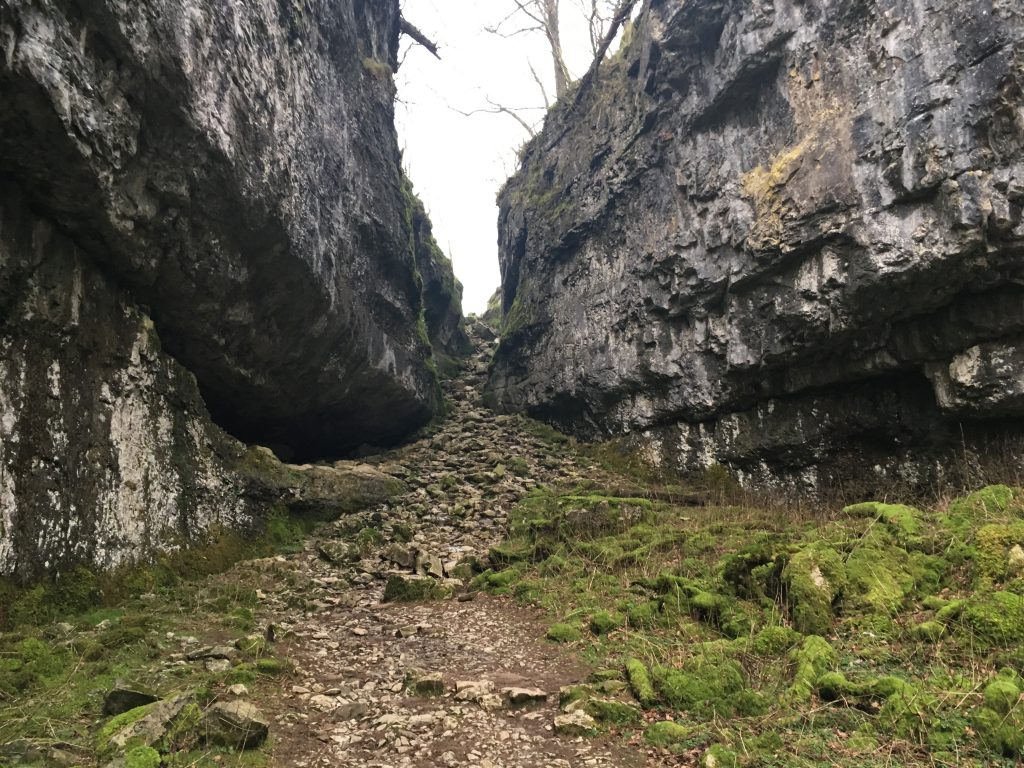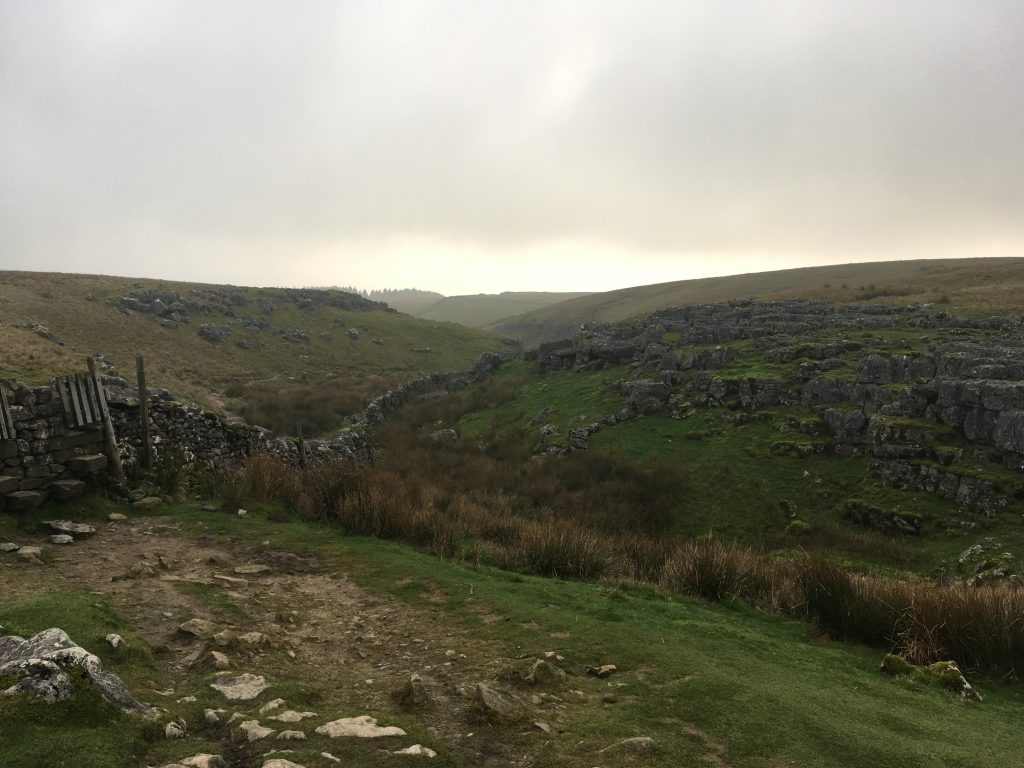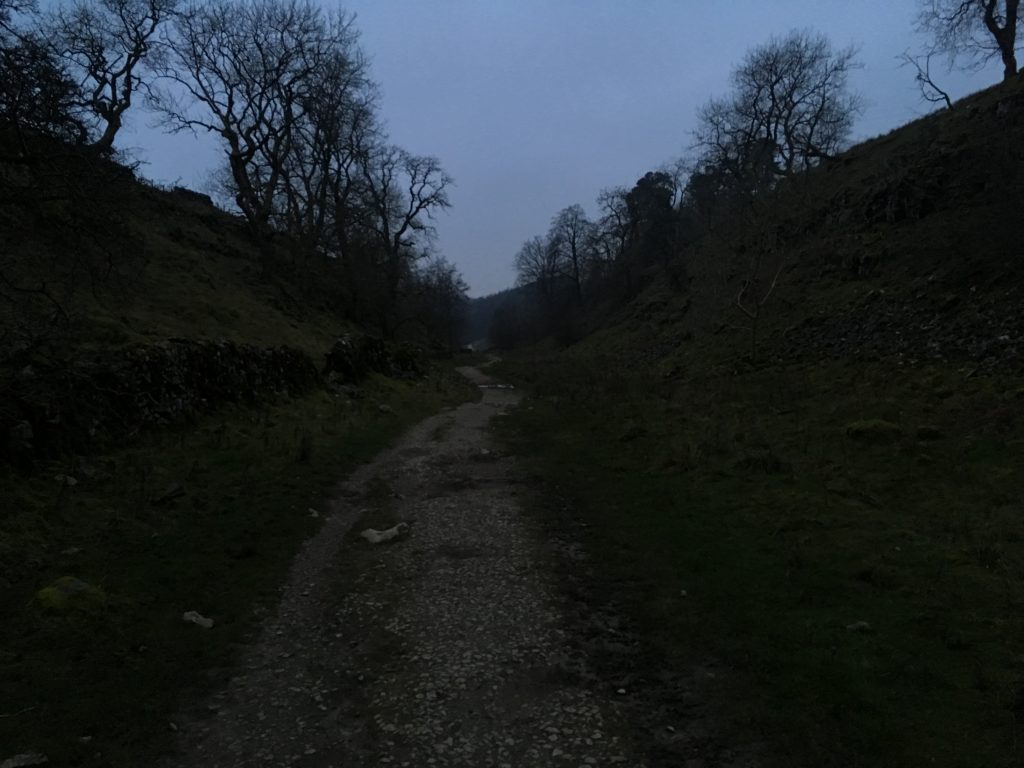 Grizzly's Adventure Blends
I also had the opportunity to try out some of Grizzly's Adventure Blends' products – a company I'm hoping to link up with in the New Year.
Their Mint Hot Chocolate was my tipple of choice and it seemed to fit in well with the rushing of Fell Beck and the cold whipping around Gaping Gill's shakehole.
It's pretty easy to make too – I opted for hot water (sourced out of the beck of course before boiling) instead of milk and it made it a powerfully tasting hot beverage. Not for the feint-hearted for sure. Quite an adult drink too in its richness and it certainly powered me back down to Clapham.
You can see an 'Insta Story' of the brew being made here – just head to #brewwithabrew Highlights.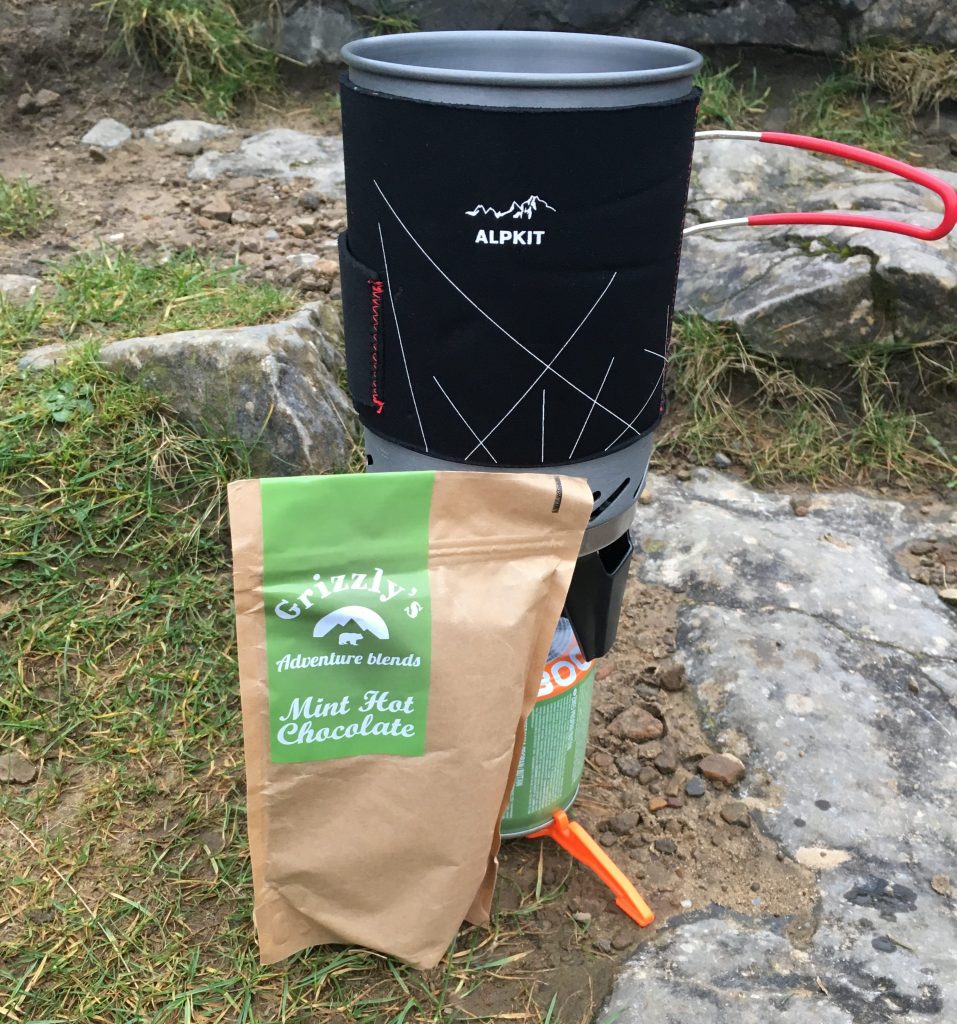 Next up for me to try is the Breakfast Blend Tea and Orange Hot Chocolate.
Hopefully, via a Kelly Kettle … more to follow on that.
A Favour To Ask…
It's Christmas and I very rarely do the hard sell so I won't do that here.
Kinda.
Everything in my store has been written and photographed by myself and, in the case of the books, all commissioned.
Every penny I make on these products goes back into Mascarandy so I can continue to grow the 'brand', get out, walk and write, and be more attractive to the likes of Grizzly's and Splash Maps (see below).
Visiting those partners helps them help me.
I try and price everything so it is competitive compared to the high street and Amazon and offer free postage (and packing too).
So if you're looking for a unique Christmas Gift, or a bloody good read, then check out Splash Maps below and my Shop.
Finally…
It would be really really really good if you could sign up to my newsletter!
Everyone does this don't they? You click on to a website and there it is, a sign up button.
So why should you do it here?
Well, you'll receive the very latest news direct to your inbox including trip reports, gear reviews, blogs and what's happening with book launches and signings.
There will also be competitions and discounts in my store.
And, we promise, there will no Spam and you can opt out at any time.
That a deal? Simply input your email address below!