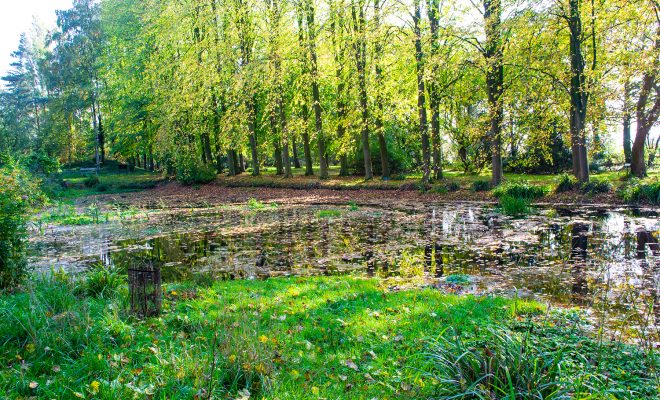 Five Cheshire Gems
|
50 Gems in Cheshire is my third contribution to Amberley's 'Gems' series and you'd think I'd have got the hang of it by now.
50 Gems of the Yorkshire Dales was a jewel filled quest in a national park I knew like the back of my hand while although 50 Gems of Derbyshire took me to a different part of the country, I felt comfortable in the chocolate box villages and on the fells.
Cheshire seemed an obvious port of call; being minutes from my home in Lancashire and relatively well known in terms of attractions and places to visit.
Jodrell Bank… check… Sandbach… check… simple.
Yet, this proved to be one the hardest projects I have undertaken because the county itself is a bit of an anomaly!
Its current boundary covers roughly more than 900 square miles but historically was a lot larger. It took in the Wirral and stretched across to Black Hill, which is now in the Peak District and near Yorkshire.
It also travelled as far down as Crewe and skirted along the Welsh border.
Then, even though it is relatively flat, it has three distinct 'tops': the aforementioned Black Hill, which is the highest point in the historic county, but now effectively on the border between the borough of Kirklees in West Yorkshire and High Peak in Derbyshire – yes, it's a Cheshire hill, in the Peak District near West Yorkshire! – Shutlingsloe and Shining Tor.
Alderley Edge Mines take you underground as does Hack Green Nuclear Bunker. Stalybridge, near Stockport, is as far removed from Ness Botanic Gardens as you can get, as is Newton-Le-Willows, part of Merseyside, from the likes of Nantwich and Crewe.
Then you could include Flintshire, which is now part of North Wales.
How could I not include all these gems and thus stick to a modern 900 square mile restriction? In the end it was a relatively easy decision to take – but then I had to whittle the Gems down to 50!
So old boundary, new boundary, there's plenty of places to discover and the gems are designed to be visited in clusters. For instance, the Lovell Quinta Arboretum is a stunning collection of trees in the late Sir Bernard Lovell's garden, the famous physicist and radio astronomer. It is a stone's throw from
Jodrell Bank and located in Swettenham, which is beautiful village in its own right. Delamere Forest has Hatchmere Lake as its neighbour while Parkgate and Ness can be visited in an afternoon.
Here I present five of my favourites; I hope you enjoy them!
Lovell Quinta Arboretum
Sir Bernard Lovell created this fantastic arboretum in the grounds of the house he bought in 1948. His vision was to collect a variety of trees and shrubs from around the world, based on the four volumes of W. J. Bean's Trees and Shrubs Hardy in the British Isles and establish them in this quiet part of Cheshire.
It was very much a personal project – he was meticulous in keeping records, hand-drawn plans and a card index for each plant – and was at the heart of developing it as the years progressed.
As an astronomy pioneer, that level of detail is more than reflected in his arboretum and his home village, from the creation of the reflection pond to the avenues and areas that symbolised major events in his life. In 1996, the site passed into the watch of the Cheshire Wildlife Trust and is now with the Tatton Garden Society and the capable hands of Rhoderic Taylor, the curator.
He looks after close to 2,400 plants, some of which are 'champion' trees, and others of international significance and importance. This is an amazing site with a varied and interesting collection. There is an honesty box in a prominent position, with a suggested entry fee of £2.50 per person, but to be honest, the walk is worth a lot more.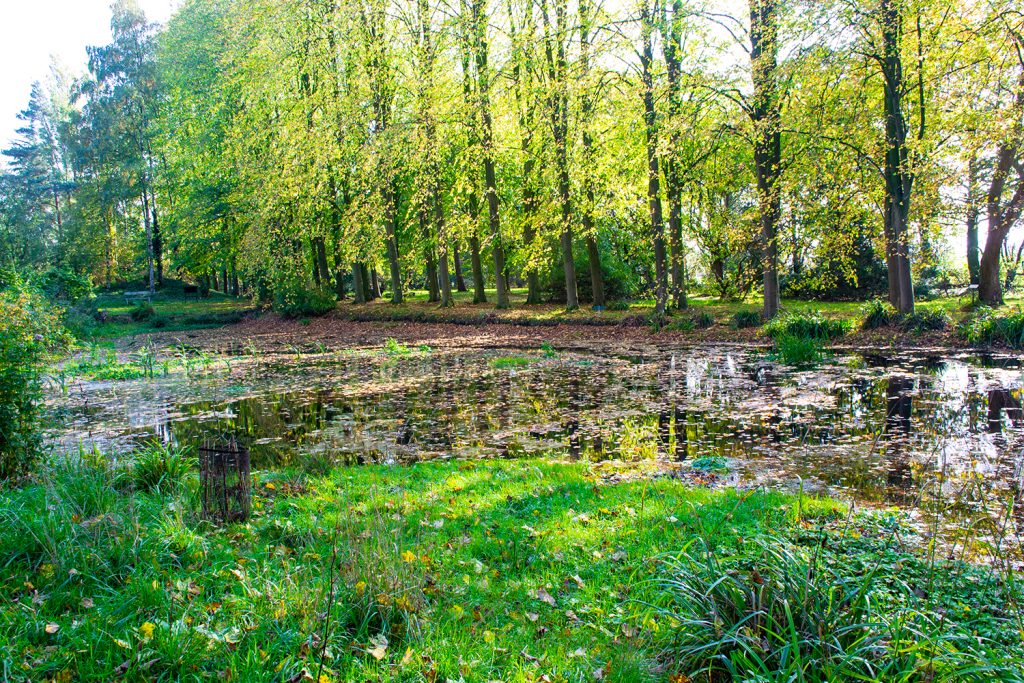 Hack Green Nuclear Bunker
Sometimes a gem stays with you for a long time. I've been fascinated with the history of the Cold War and particularly the aftermath of an attack ever since I discovered a Royal Observer Corps Post while researching another of the 50 Gems series. It opened up a whole new area of underground discoveries for this speleologist and reflection of the world I was growing up in when I was a lot younger.
Visiting Hack Green Secret Nuclear Bunker married those two interests together and brought with it a sense of poignancy, empathy and terror I never expected. This was a site of preparation for a nuclear attack, an operational Cold War base, the foundation of civil defence in the region and a reminder of how far we've come since the threats of that period.
Starting in the canteen, you tour the around the base and get to see what life would have been like at Hack Green. Your tour includes where nuclear fallout would have been tracked by top scientists, communications and BBC broadcast centres, Home Office briefing and conference rooms and their still operational radio equipment, a ROC Post, bunk rooms, the actual equipment Thatcher used to signal the attacking of the Belgrano in the Falklands conflict and a whole lot more.
It is incredible, stark, frightening and weirdly reassuring. The fact that the government had all this in place in the event of an attack, to make sure survivors had the best chance of living, is pretty sobering. The team at Hack Green have created something that is educational and entertaining, non-political and utterly fascinating.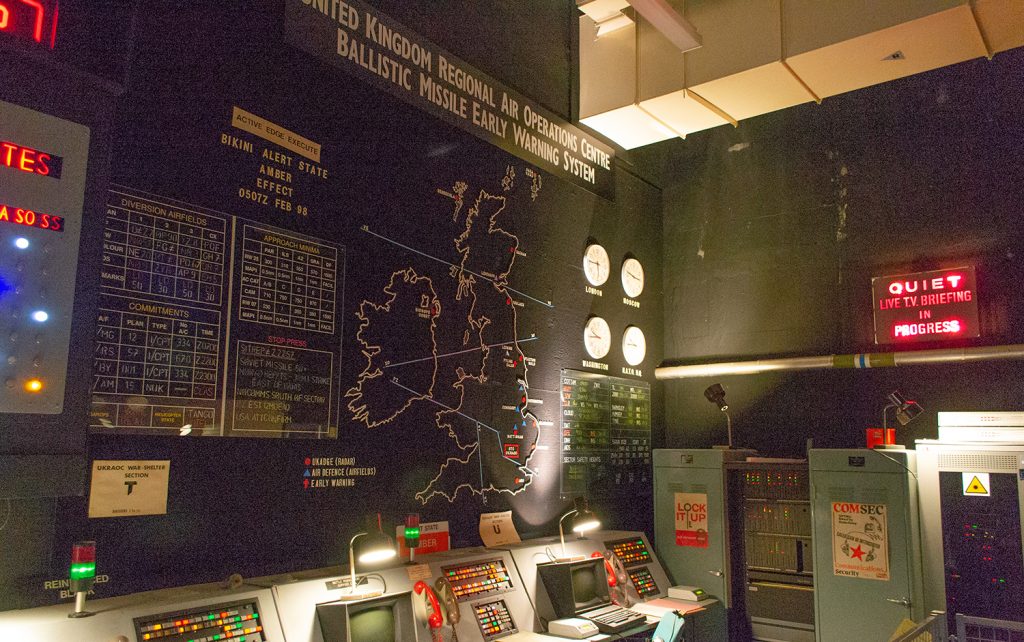 Black Hill
Reaching 1,909 feet, Black Hill isn't a particularly majestic 'mountain' or somewhere that would be high on many peak bagger's lists, but it retains a certain charm as well as being a real oddity.
But the views on the way up to the summit are amazing on a clear day and getting to that point is relatively straightforward – from the A635 and along the well-paved Pennine Way, if you're inclined to take that route.
Its location makes it important too as I mentioned above!  It got its 'bleak' name because it was once covered in deep black bogs; exposed peat stripped back due to 150 years of pollution and wild fires.
The difference between that description and the present day couldn't be more contrasting as significant conservation efforts have taken place.
Remedial work started on the 46-hectare site in 2003, aided by the Heritage Lottery Fund, before the Moors for the Future MoorLIFE project came to the fore. They spread 50 million sphagnum fragments on the moorland to reintroduce sphagnum moss, a key peat-building moss. They also planted bog cotton and bilberry, and these are evident as you reach the summit.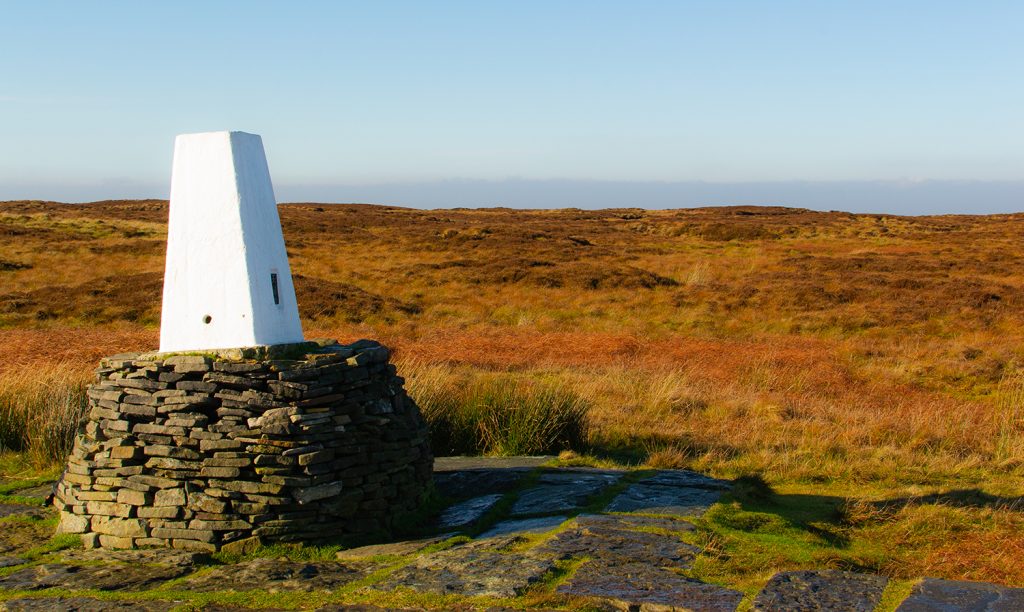 Gawsworth
You only have to see the picture here to understand what a beautiful village Gawsworth is.
It's peaceful, tranquil and its church is flanked by two pools, making it the most idyllic venue for a place of worship.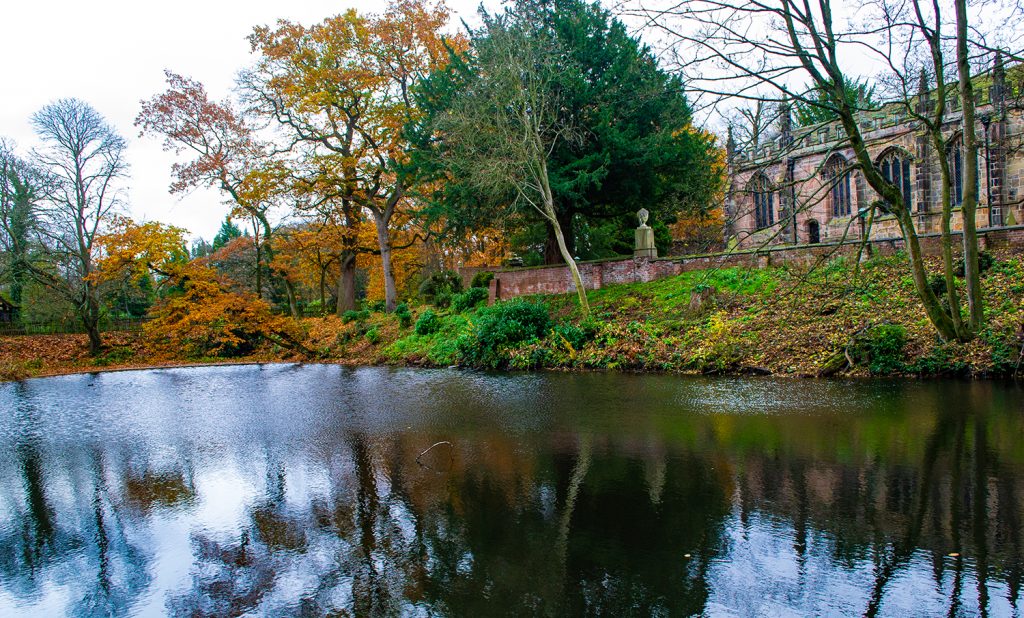 Parkgate
For everything Cheshire has to offer, the last thing you would expect to find is a coastal resort.
Parkgate was an important port towards the end of the seventeenth century, serving as a leaving point for Ireland. Originally, ships docked further in stream at Chester but as the River Dee silted, alternative disembarkation points were needed.
The first was built at Burton but as the river became less navigable, a location was found just outside the boundary of Neston's hunting park. Parkgate was that 'post' and it became a bustling hub with ships anchored in the main channel – passengers and goods transferred by tender. It retained that status until 1815 before the majority of trade with Ireland passed through Liverpool.
The area is managed by the RSPB, who purchased it from British Steel in 1979. Hen Harrier, Merlin, Skylark, Redshanks and Short-Eared Owls all call it home – with even more arriving when tides flush out mammals and insects.
Taking a walk along the Parade is like stepping back in time. The site of the Old Customs House, once a starting point for donkey rides, provides a host of information, while on the opposite side of the road is Mostyn House School from 1855, the Ship pub and places to buy local seafood and the resort's famous ice cream.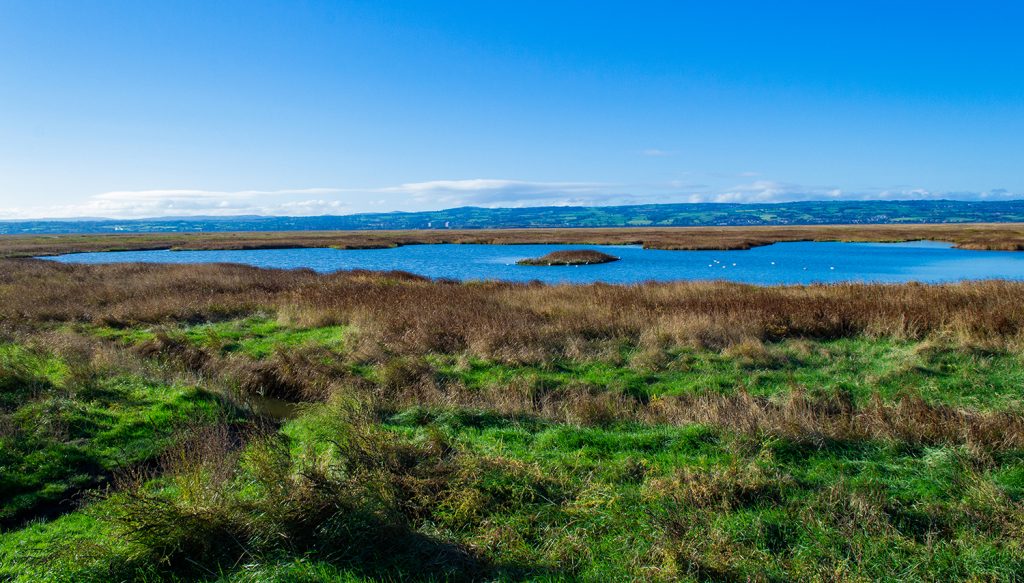 Want to find out more? Then you can buy 50 Gems of Cheshire here.