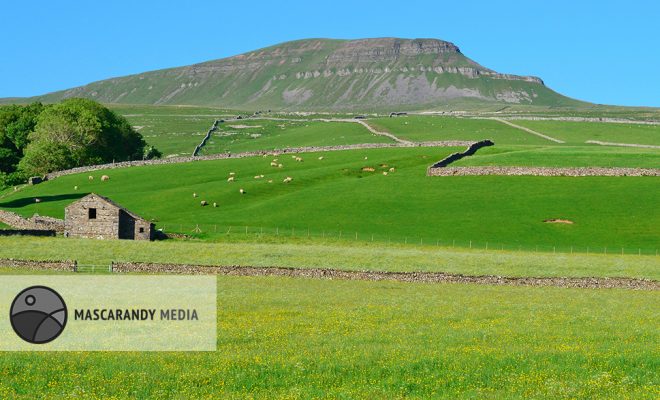 The Kickstarter
|
I wrote a piece for John Muir recently about a mountain that kick-started my love of the outdoors.
I chose Pen-y-Ghent in the Yorkshire Dales, not because it is the highest nor the toughest, but because it was the one that gives me the best memories.
From slipping and sliding my way up there in a pair of 'USA' market stall bought trainers at the age of about 10, to a late night trip around its base to land in the Crown, it's a mountain I have returned to several times.
It's probably a little different now to those early days as it is rarely quiet, and my horizons have broadened in terms of what I do in the outdoors, but it's a hill I will always have fond memories of.
So here is my piece – limited to 400 words!
The snowy mass of the 2,273-foot Pen-y-ghent may not seem like a life-changing apex but moved my life forward in ways I couldn't have imagined.
It was still dark, as was fairly typical for one of my walks – 'too early', my dad used to say – and there was a lot of ice and snow on the ground. It was December 2008 and I had promised myself a proper solo walk in 'harsh' conditions. The ice that had shaped the Dales was in front of me in all its glory and the hill looked a far different proposition than it did in summer.
I steeled myself to get out of the car, heart pounding in my chest and head as it always did. It is rare on a walk that I'm not sick before I start; at the least I have a spell of dizziness. I'm always really excited when I contemplate a wander and, as this was my first real snow walk, I was on edge. I knew the hill would be difficult; I had not tackled snow and wind at height before. Mountaineer Alan Hinkes may have well done all the 8,000- metre mountains in the world, but for a rank amateur this was my Everest.
I took one step out of the car, then another, and promptly hit the deck. It wasn't a good start. Picking myself up and making sure no one saw my early disaster, I shuffled around to the boot, put my boots, coat, gloves and hat on, and then took the latter off because I looked daft and set off. I may have inherited my dad's charm but I definitely got my mum's high cheeks. Quite simply, they make me look awful in hats, but she can carry it off. I fell over at least four times on that trip, including a perfect star-shaped effort while descending the mountain. I loved it; I had aching feet, was sore all over and had wet pants too, but I took home a sense of real achievement.
This day still echoes whenever I feel disenfranchised from the world. It was the beginning of my real love affair with the Dales. One that beckoned me to write, photograph and find several long-long friends. It's a place I seek solace in, it re-invigorates and I am forever grateful.
The Pitch:
Now the soft sell… you can read about the Three Peaks of Yorkshire and my other gems of the area in three books I have written. Check out my store to find out more.