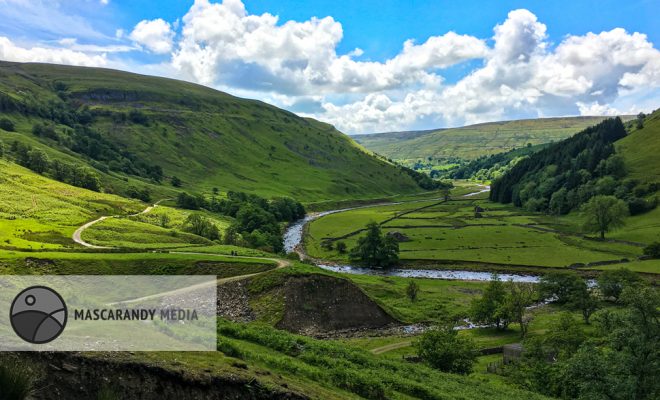 Mascarandy Meanders Podcast (#7)
|
The seventh edition of the Mascarandy Meanders podcast talks about 'Secret Dales' – Mike's tenth book and how you can get involved! 
Feel free to get in touch on what you hear and make suggestions: mike@mascarandymedia.com
You can buy Mike's new book – 50 Gems of Cheshire – here. What's in the show…
FATMAP:
It's great to be part of the FATMAP family. FATMAP is an outdoor adventure platform and high-resolution 3D map for both web and mobile (iOS and Android).
I have been commissioned to post a number of my favourite routes on the site – challenging and gentle and I really look forward to sharing them with you.
Here is an example – download on your phone, enjoy and above all let me know what you think of the route.
SPLASHMAPS:
In December, we announced an affiliate partnership with SplashMap.
The innovative company designs wearable, washable, all weather maps for the real outdoors. Basically, any map – Ordnance Survey etc – can be printed onto fabric that can be worn or stored in your pack.
And as it's fabric, it will take the best of the British weather too!
I'll be scribbling a product review of the map shortly but in the meantime, use the link and support one of our partners.
Grizzly's Adventure Blends
I also had the opportunity to try out some of Grizzly's Adventure Blends' products – a company I'm hoping to link up soon. 
You can see an 'Insta Story' of the brew being made here – just head to #brewwithabrew Highlights.
Music:
Many thanks to Jason Shaw for the use of 'Running Waters' in the podcast. Check his music out on the link!
Podcast: Play in new window | Download
Subscribe: Apple Podcasts | Google Podcasts | Spotify | Email | RSS