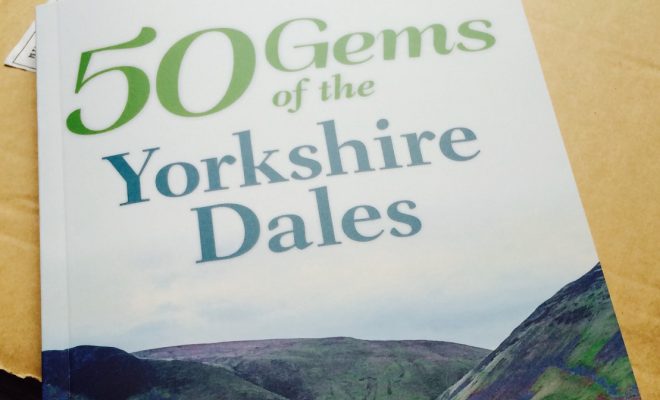 50 Gems Out Now!
|
50 Gems of the Yorkshire Dales is now available to buy.
Although it will be officially launched at Inglesport on Saturday May 23 from 10am, pre-orders and review copies should be hitting  doorsteps soon.
I'm looking forward to the launch in the best caving and walking shop in the Dales, and meeting some of the punters who have promised to buy a copy.
It will be a little strange too as with my sporting books – Tony Hand MBE, Lee Briers and Kel Coslett – the focus is understandably on the subject of the books… the autobiography.
This will be the first time I'm really in the spotlight so to speak (apart from the Yorkshire's Three Peaks – The Inside Story of the Dales) and I'm quite excited. I hope people come down and use Inglesport and then come and talk to me about their Gems in the Dales. Who knows, there could be a second book there.
Work has already begun on my third book in the Dales and I'm hoping a fourth isn't too far behind.
The day after, on Sunday May 24 from 9am, the plan is to lead a walk with Johnny Hartnell from Inglesport, to the Cheese Press Stones and back, via some very secluded lanes, to Ingleton. This is an open invitation to attend the walk – so please drop me a line here if you want to attend.
In the meantime, a hint of the Gems included in the book can be found here at Wanderlust Magazine.
The Yorkshire Post also interviewed me about the Gems: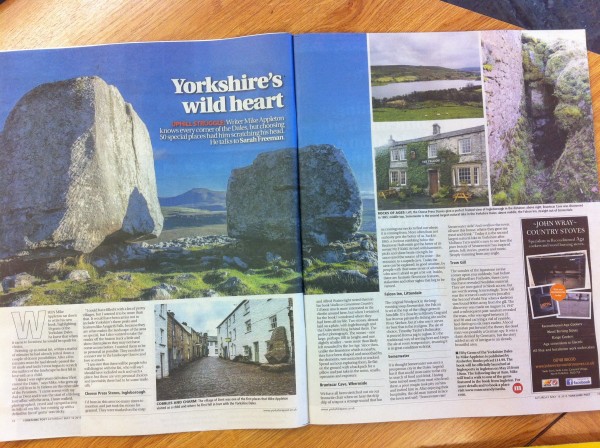 To buy a copy – and to say hi call into Inglesport on Main Street in Ingleton on Saturday May 23.
Or you can buy here.