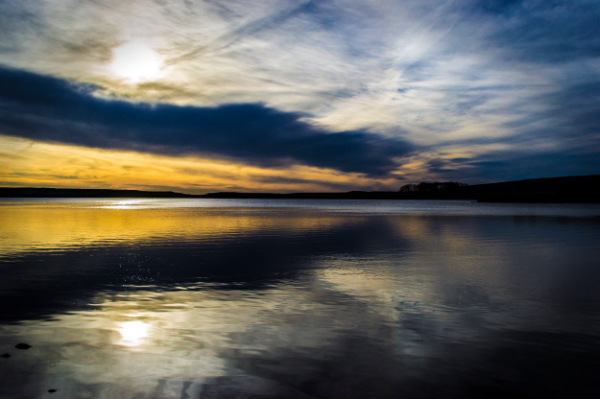 50 Gems Book Launch!
|
50 Gems of the Yorkshire Dales will be officially launched at Inglesport in Ingleton on Saturday May 23.
Copies of the book will be on sale from around 10am in the shop and I'll be on hand to sign a few and chat about why I chose this particular half century to represent the best this wonderful area can offer!
I may even buy the brews!
The Yorkshire Dales is one of the most diverse and rich landscapes in the British Isles. Limestone interlaces with sweeping and rolling fells, and dramatic peaks arise from its plains. There are caverns that stretch for miles under the surface, abundant flora and fauna that thrive in this unique environment and the hardiest of local folk who eke out a living in unison with their surroundings.
This equilibrium is harnessed and interwoven by a revered heritage that not only stretches back hundreds of years but is retained, protected and celebrated today.
In this book, I explore fifty of these magical places and discover what makes the Yorkshire Dales a unique place to live in and visit. See the majestic Skipton Castle, enjoy the splendour of Bolton Abbey and take in the fascinating views and history from the three peaks of Pen-y-ghent, Ingleborough and Whernside. Compare this to the tragedy and triumph of Ribblehead Viaduct. Follow the underground routes overground at Clapham and The Churns and find out the secrets of life in Dent, Malham, Settle and Gunnerside.
Discover some of this area's secrets and treasures and learn the fascinating history behind them with this handy guide!
The book is priced at £14.99 and as per my Yorkshire's Three Peaks: The Inside Story of the Dales book, which will also be on sale, I will donate some of the proceeds to the Cave Rescue Organisation.
On Sunday May 24, along with Johnny Hartnell of Inglesport, the plan is lead a walk to one of the Gems from Ingleton.
The route takes a gentle pace out of Ingleton (beginning at Inglesport) up to the Turbury Road and then back along picturesque paths and quiet lanes for a well-earned brew back where we started.
The walk would begin around 9am and if you want to come please RSVP here.
You can buy a copy of the book here.