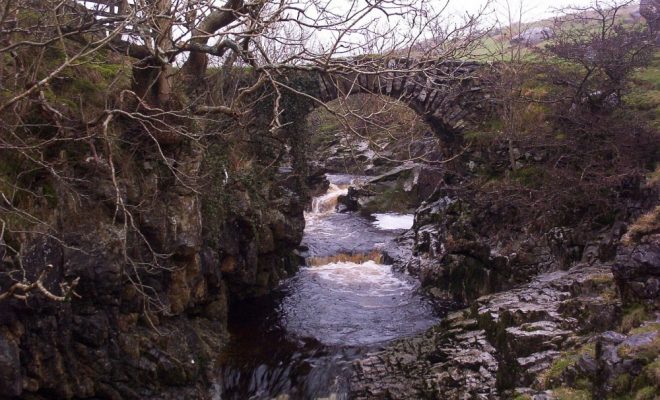 Go Inside The Dales
|
Yorkshire's Three Peaks – The Inside Story of the Dales is my personal journey into one of the most popular areas of the Yorkshire Dales.
It uses the traditional 'Three Peaks' walk over Pen-y-Ghent, Whernside and Ingleborough as a roadmap to discover the real story of the Dales.
Along the 26 mile route I interview the folk I meet on the way and find out what makes the area tick, why it is fascinating and how people are ensuring its viability for years to come.
I was always drawn to the Dales. My memories are filled with the sweeping landscape, caves, potholes, wandering off the beaten track and the sound of birds. Even now, whenever I hear a jackdaw croak I am taken back to my days around Dent. It fills me with happiness and I am drawn back time after time.
The Three Peaks area of the Yorkshire Dales is different than it was all those years ago when I first ventured up there. It is busier – more than 250,000 people visit each year – but ironically local shops are on the decline. Cars are king and on certain weekends you cannot get near some villages.
I was inspired to put pen to paper when I saw a pile of plastic bottles stuffed next to a dry-stone wall on the way up Pen-y-ghent from Brackenbottom. I picked up a few but couldn't carry them all. I thought, 'Who will clean this up?'
And as I found out… there's a lot happening. It is complex. There's happiness, hardship, pleasure, decline, entrepreneurship, damage, life, change and evolution…
It's fair to say the book was an absolute pleasure to write – but some of the opinions very scary and tortuous indeed. I met farmers, park rangers, locals, landowners, users, people who know every inch of its landscape and those to run, walk and cycle it several times a year.
The traditional start of the route, Horton-In-Ribblesdale, is an interesting place. In the summer it can attract more than 1,000 people to its narrow streets and humble parking facilities. People park on fields, in the road, on verges and then hammer the route for pleasure and for charity.
Yet it's a village that can't even sustain a local shop. A number of locals can't find housing within the village's boundary. The local school will, over time, lose pupils as families aren't attracted to the area.
What is being done to reverse this decline? You'll find out if you read the book.
The route of the walk itself is now very 'engineered' and in areas it certainly detracts from the beautiful nature of the area. But what can the Yorkshire Dales National Park do? If they fail to manage it the paths will get wider; if they do manage them, they have to engineer paths to try to limit the impact of thousands of visitors.
And these need to be hard-standing and weathering and be cost-effective.
They can't turn people away either, that is not the remit of a National Park, but they will encourage big groups to try and take their walk or event elsewhere.
It's a tough problem to solve and the introduction of the Friends of the Three Peaks – and indirect commercialisation of route through this membership club and resultant merchandise – not only makes it harder to turn people away but puts them into direct competition with businesses.
In the book I speak to the Park, as well as local businesses and farmers who rely on the Authority, but don't like what it is doing in some areas.
I speak to the Cave Rescue Organisation, the late Dr Farrer in Clapham who told me about his social policies, Bob Jarman at Ingleborough Cave and Natural England.
There's also views from users of the Park like Joe Symonds – fell runner and Three Peaks Race Winner.
Mike Harding also throws his thoughts into the debate – and is pretty forthright – as is Pen-y-Ghent landowner Robert Bell and Reverend Charles Ellis who looks after St Leonard's Church in Chapel-le-Dale.
I find beauty in the labyrinth of passages under the mountains and in solitude at Scar Close.
I also witness what happens at Horton Quarry but listen to the views of its operators and how they manage the work they do.
There's plenty of funny takes and a fair number of cows and sheep!
I care deeply about the people I met there. It is vital to me it continues to thrive long into the future. It dismayed me that some of the people I spoke to on my trip thought it wouldn't survive, and in fact, that the Yorkshire Dales was dying.
Why? Because I don't believe that is the case.
Why? Because there are too many people wanting it to flourish for it to go by the wayside.
I don't find a silver bullet to solve the economic and social decline all rural areas are suffering, but I expose one truth – everyone wants to succeed and retain the Dales for what it is.
As I close my eyes I can hear the wind at the top of Ingleborough, Max panting on Whernside, the jackdaws as I walk towards the base of Pen-y-Ghent. I can feel the warm glow of the sun as it touches down over Birkwith and the ice-cold water that flies into my face at Great Douk. I can savour the experience of Scar Close and of seeing what the Dales is like without human intervention, I can feel the breeze making my face turn red as I slide down High Lot. Above all, I welcome the warm kindness of some of the best people on this planet, who cut across the Three Peaks timeline for only a short spell. It calls you.
Yorkshire's Three Peaks – The Inside Story Of The Dales is published by Amberley and is priced £16.99