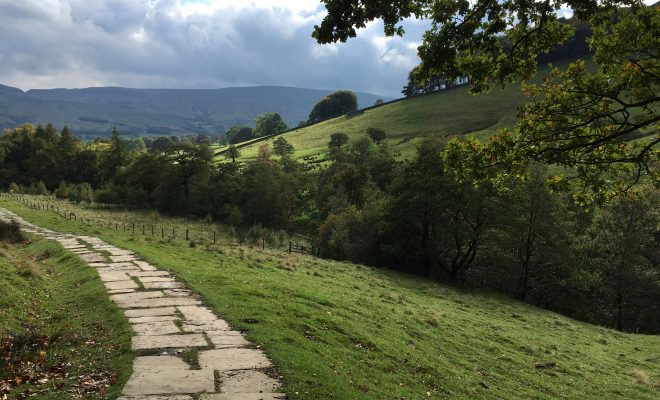 Seeking The Gems
|
As I alluded to in my last post, things have been motoring with two projects I am working on.
The second is 50 Gems of Derbyshire which does exactly what it says on the tin; I am seeking the best 50 places and secrets in the Peak District National Park and to the county boundary.
Recently, I have visited Edale, Jacobs Ladder, Edale Cross, Kinder Low and Kinder Downfall, got stuck in a bog on Kinder Scout, climbed down the superb Grindsbrook Clough, taken pictures at at least 10 villages across the county, headed underground at Poole's Cavern and also met Phil from the TSG to discuss a longer trip through Peak Cavern.
Everyone I met during my three days in the area were only to happy to help and Phil in particular is a font of knowledge with caving, mining and exploration around the Peak.
I am also indebted to Alan at Poole's Cavern for his tour and offer to take some books from me as well!
The Gems project follows on from a similar one I completed in Yorkshire. I expected it to follow a similar format too but some of the 'Gems' in the county fall on private land.
Getting access to pictures is difficult as a result and a number of venues have asked for payment for digital images.
With a short print run that makes the ability for myself to make any sort of financial gain from the book more difficult and I have had to cut my cloth accordingly.
With the number of places to visit, the sheer number of miles travelled means I have to do so.
It has meant 'thinking on feet' in terms of what Gems to feature – and the possibility of describing Gems that carry no pictures.
Guide books do that all the time but I'm not sure if it is something I would be comfortable with in my tome.
Despite that, I have to say it has been a superb few days and I am very happy to be back in the outdoors once again!
A few iPhone pics of my week…