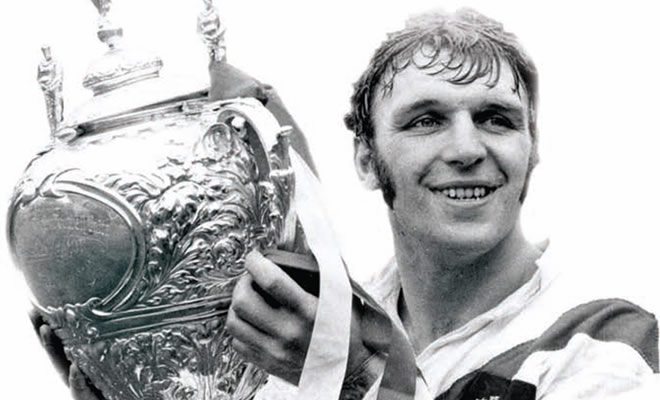 A Welsh Saint: The Kel Coslett Story
|
The world of Rugby League is bathed in the sunlight of its own romance, but few stories resonate through the decades like that of Kel Coslett.
To the fans and historians of St.Helens R.F.C., Coslett is remembered as the Club's highest ever points scorer, one of its finest captains, and a gentleman who continues to act as an ambassador to this day.
But there is so much more to the story than that, and in 'Welsh Saint – the Kel Coslett Story,' the man himself tells it all to top sports journalist Mike Appleton.
From the early days of a childhood in the industrial valleys of South Wales, through his success in Rugby Union with the giants of Llanelli and Aberavon, to the night when he came home to find two men at his mother's kitchen table with an offer that would change his life forever as a player and a coach.
But there are lows as well as highs – serious injury threatening his career, fallings out with the 'men in suits', and the constant pressure to perform.
It's not all work, work, work of course, and there are plenty of recollections – however hazy – of the lighter side of being a professional sportsman.
All this is told with the modest understatement that has made Coslett so popular within the game. It's the no-nonsense story of a no-nonsense bloke who still can't believe his luck.
A must-read for all sports fans.
The book is also available on Kindle.
A Welsh Saint: The Kel Coslett Story – Information
Hardback

: 224 pages

Size

: 166 x 240 mm

Pictures

: 40, full colour throughout

Publisher

: Vertical Editions

Publication Date

: February 20, 2010

Original Price

: £13.99. Now, £11.50. Buy here.