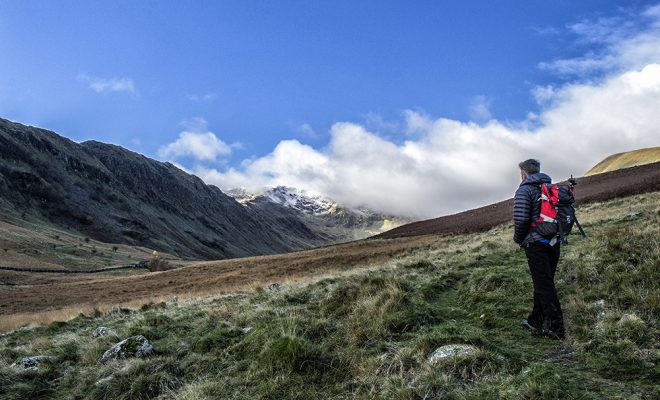 Here's to 2017 at Mascarandy
|
I know I should be sat behind a desk at Mascarandy towers with a wry smile delivering my view of 2016.
I grew up waiting for the bongs watching Clive James give his candid view of the previous 52 weeks. I loved his simple style as he ran the rule over what had happened that year.
Angus Deaton was next up, but it didn't seem to work for me – I always felt he was trying too hard, or perhaps he and his writers just simply didn't have the aplomb and delivery that Clive had.
Nowadays they don't really bother with review shows, apart from Charlie Brooker who's Wipe delivers me pretty close to Mr James. But even that is getting more sanitised – this year's version was far away from the genius of the one at the end of 2014. It was decent, but felt very mainstream compared to recent iterations. Cunk on Christmas however made me snort.
Moving On…
Anyway, my 2016 was pretty decent as it happens and I don't want to make an apology for it.
I first thought about writing something that summed up the turmoil of the last 12 months and ignoring the above. Something about how me and many others feel about the environment, Brexit, and the USA elections. I know that for some though 2016 was a good year politically. People who wanted change, who wanted to send a message. I only hope those people are right and can lead the rest of us along with them. Because we all need to be in this together.
I was going to mention my concerns too, like local councils looking to chop at the Green Belt. My hometown of St. Helens seems hell bent on handing over green land to developers to make it a logistics hub. We won't worry about not only removing green land – stuff that helps us breathe – but we'll add a load of trucks into the equation as well. Same for HS2. By the time it is built tech will be so different but the damage is likely to be irreversible. Many towns have brownfield sites that seem to have been forgotten as well … or housing stock that could be made more attractive.
I was also going to talk about fracking – which seems pointless given that renewables are clearly the way forward – and the badger cull. I was going to ask why the Tories would go against public opinion and 1) allow fracking and 2) allow fox hunting to return as well. All this coming at the same time May said there needs to be more local government and politicians need to listen to the people. Ahem.
Then there's the whole potential cold war and climate change conversation. The two aren't linked but could well be!
But anyone who talks up on the net these days gets shouted at. Like Brooker said on Wipe this year – we've gone from "meh" to just arguing and saying what we want without considering others. I was brought up to respect those around me but that seems to have gone from our society. That's sad.
Anyway, it looks like I am going down that post road so let's return to why 2016 has been pretty good for me, Mascarandy and my family.
2016…
I welcomed a new four-legged member of the family in Lhotse and she is now in front of the fire as I write these notes. She has been an excellent addition to the house; very loyal and always hungry. I forgot how greedy Lhasa Apsos are! She has been a good walker too, locally, but we haven't ventured too far north just yet. I need to get her into the Dales asap.
Early in the year Mascarandy underwent a bit of a rebrand to reflect more of what we are doing. It was fresh, modern, more professional and well received. We will continue to develop over the coming year.
I also had the pleasure of reviewing Terry Abraham's new film about Blencathra and that was a real highlight.
In May I launched my seventh book – 25 Great Walkers' Pubs of the Yorkshire Dales – and that was well received too. You can read a review here.
And my second daughter, Emma, came into the world… a little early as it happens. That was a surprise to all!
I probably didn't get out as much as I wanted to in 2016 but enjoyed three great trips of note. There was a bivvy in Silverdale which was horrifically wet, followed by one on Norber that resulted in a severely infected foot after an accidental scalding. Looking back at my trip report I made no reference to the fact my Brukit fell over and poured hot water into my shoe and thus foot, but it was pretty bad. A course of antibiotics followed and talk of a possible skin graft. Thankfully, the latter didn't occur.
The year walking wise was finished off with a walk along the High Street – easily one of my best to date.
2017…
So what has 2017 got in store?
After watching Jen Randall's film The Bivvy Project I texted a friend today to say 2017 needed walks, caving, bivvy and whisky and I don't think you can go too wrong with that.
Mascarandy is waiting on a couple of projects in the new year to be given the nodbut what WILL be happening is the publishing of Danny Sculthorpe's autobiography with Vertical Editions.
50 Gems of Derbyshire will also be in research and my many pics will be on sale on Alamy, Shutterstock and Adobe Stock.
I'll be out and about blogging as per usual and hopefully getting underground a lot more.
I'd like to thank everyone who made 2016 a good year for Mascarandy and in particular Danny Sculthorpe, Karl at Vertical Editions, the chaps at Amberley, Johnny Hartnell and Inglesport and Mike Law at Walking-Books.
Finally, my Yorkshire Dales books are now just £10 each at my store. Take a look and order!
Here's to 2017… I have a bottle of unopened Talisker that is about to be no longer closed!